I'm no longer in the United States! After spending the summer in Minnesota—and taking a hiatus from posting here—I left last Thursday for Toronto, Ontario where I'm living this month. It was another whirlwind two-day journey across four states and one province. I'm really enjoying Toronto so far and have unexpectedly spent a lot of time staring in awe at airplanes in the sky.
My first destination after leaving Minnesota was the Wisconsin State Capitol in Madison. Whenever I drive through a state's capital city, I make a point to stop at the capitol building. Wisconsin's did not disappoint!
"The Bean" in Chicago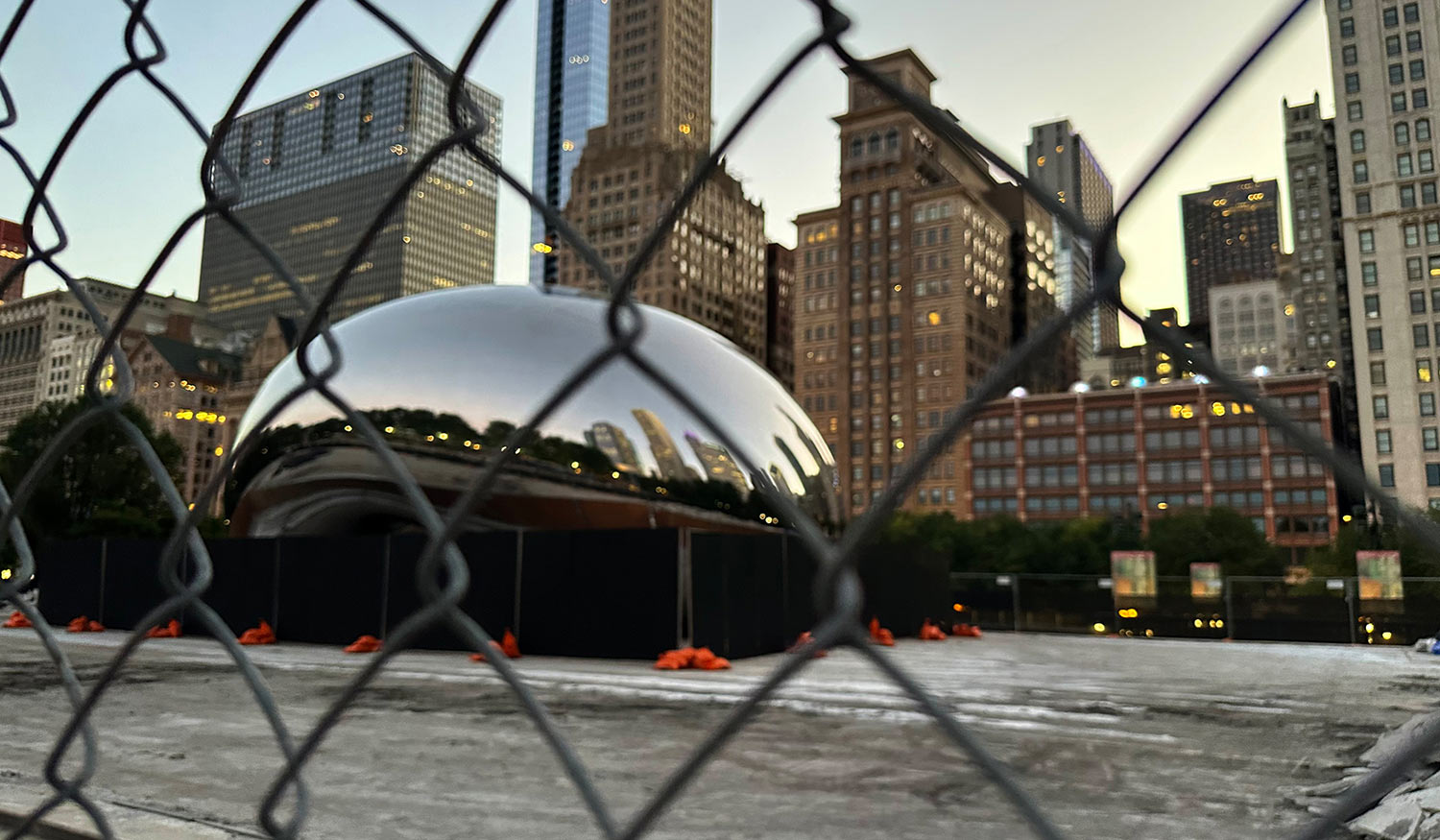 I spent Thursday night in a suburb of Chicago. After settling into my Airbnb and grabbing dinner, I drove to downtown Chicago to see Millennium Park and "The Bean." Both were mostly fenced off due to construction and a jazz festival. I also made a critical error on my first night of traveling when I ended up in an obscenely expensive parking ramp. I'm not going to say how much I paid to park my car for 45 minutes of looking through fences.
Tunnel to Canada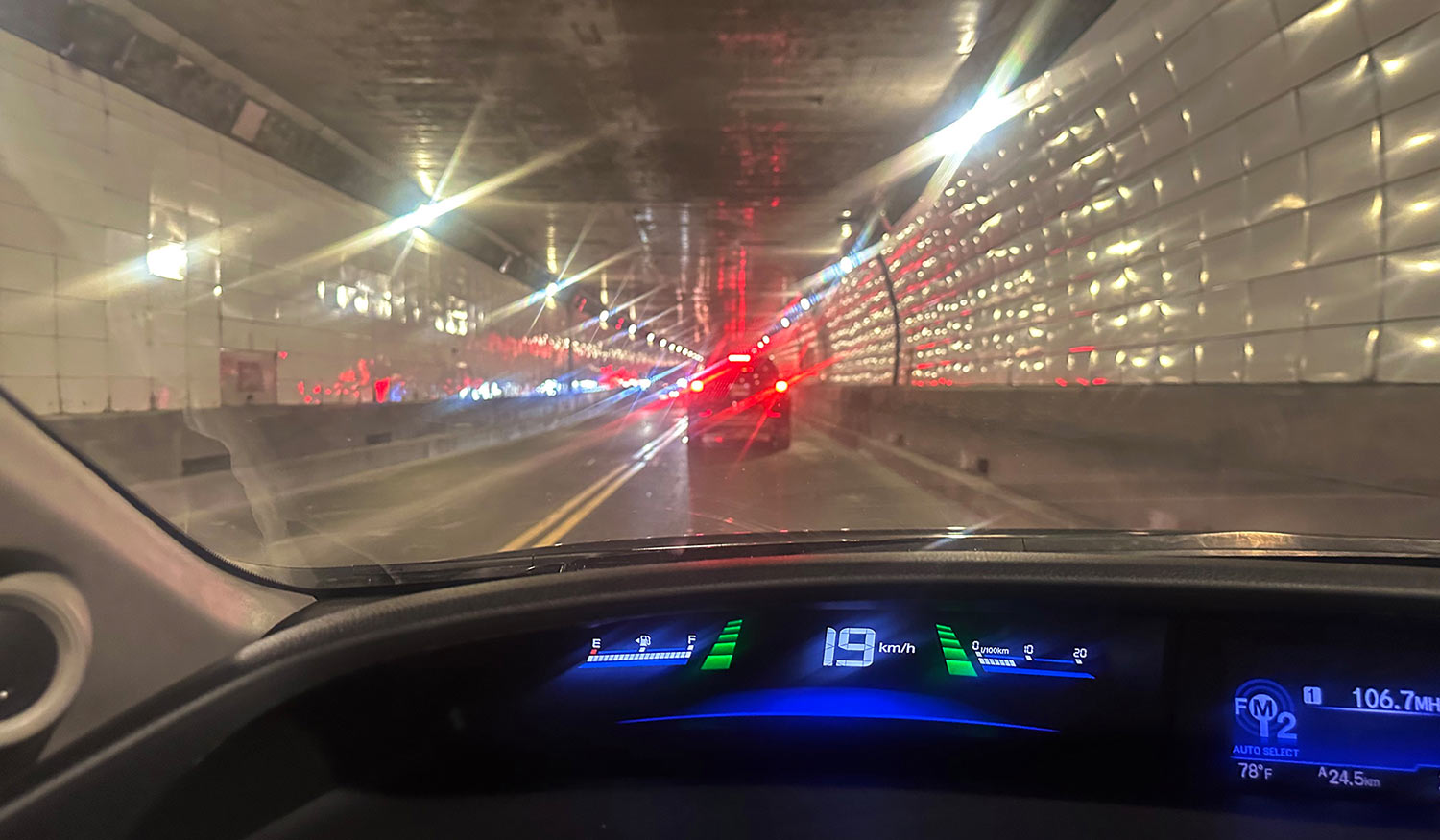 In addition to the big destination of Toronto, I drove through two new-to-me states on Friday: Indiana and Michigan. After making my way through Michigan and into Detroit, I took the Detroit-Windsor Tunnel to Canada. It's not every day you drive through a tunnel and come out in another country!
Upon exiting the tunnel, I proceeded to Canadian border patrol, where the gate agent asked me what I was doing in Canada; I said I was a digital nomad and planned to work and explore the area for the month. Because I said 'work' that triggered more questions. I ended up having to go to Customs & Immigration where a bunch of agents searched my car and I had to talk to a desk agent. Aaah! I had to basically prove that I had enough money to last a month here. Luckily the whole ordeal was less than 10 minutes, but it took a while for my blood pressure to go back to normal.
The drive through Ontario was lovely, even if road construction set me back an hour or so. The whole province is very British—from town and street names to what I imagine the English countryside looks like.
I arrived at my Airbnb in Toronto with enough time to unpack my car before dark. My one-bedroom, newly remodeled apartment is in the basement of a cute brick home in Toronto's trendy Junction Triangle neighborhood.
My task for Saturday was to acquaint myself with the neighborhood and to get groceries and a transit card. I reluctantly drove to Walmart first. (I already miss you, Target!) As I left my place for Walmart, I heard a very loud airplane. "Huh, I didn't realize I was close to the airport. How come I haven't heard any planes until now?" And after parking my car in the Walmart lot, I saw them: loud jets with white contrails zipping through the sky. "What is going on in Toronto?! Is this normal?" Everyone else had the same reaction because we were all stopped in our tracks with our heads—and phone cameras—pointed at the sky.
When I returned from getting groceries, I searched online to see what I could find. It was the U.S. Navy Blue Angels! They were in town for the first time in 14 years, participating in the Canadian International Air Show, which takes place every Labour Day weekend on Lake Ontario's waterfront. The Blue Angels were performing from 12-1 p.m. each day, and now I knew what I was doing Sunday!
U.S. Navy Blue Angels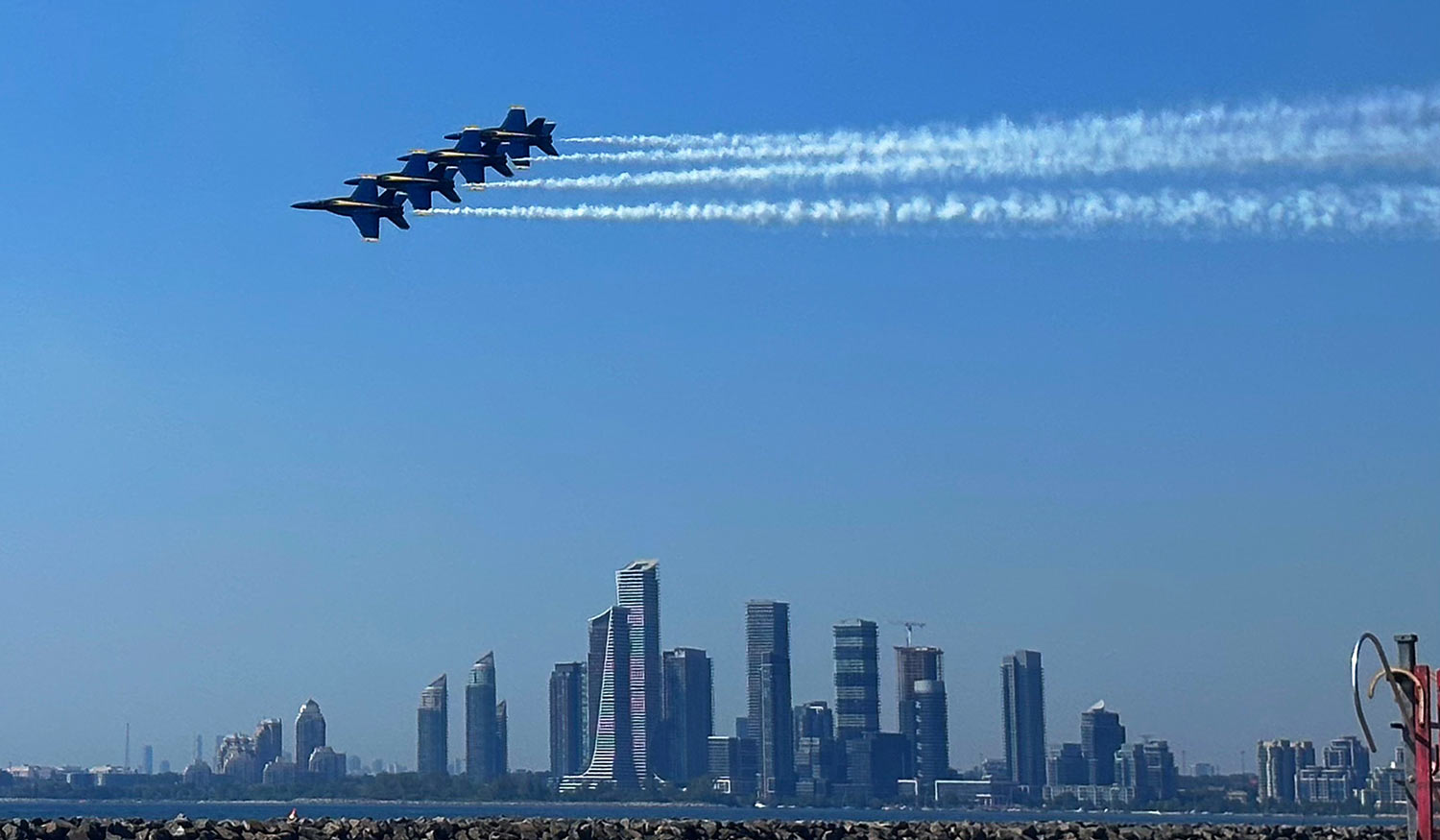 After getting a wonderful night's sleep—thanks to a very comfortable bed and dark bedroom—I hopped on a bus to Sunnyside Beach and Lake Ontario. Sightseeing along the way was a lot of fun—I'm really liking Toronto so far. The beaches and parks were already lined with people, but I found a great spot on some rocks. The Blue Angels show was amazing! I've honestly never heard anything that loud in my entire life. And I loved all the people watching, of course. Everyone was fascinated by the Blue Angels and their Hornet jets, which sped across the sky from 450-750 MPH and at times got as close as—gulp—1.5 feet apart from each other. Unreal!
It was so fun I did the same thing Monday, except I headed directly for Marilyn Bell Park where the air show took place, so I could get a better view of it all.
The rest of my time here so far has been fairly uneventful as I've been catching up on client projects and escaping the hot temperatures. Cooler weather has arrived, and I'm excited to keep exploring Toronto. Last night I took a bus and then the subway downtown and along the way found a few of the other places I want to visit. Look for more posts soon.
I took a lot of photos on my journey to Canada and posted my favorites in the photos section of my website. Enjoy!