I'm in the great state of Texas! For the next six weeks, I'm calling Austin home. I've only been here a few days and am already loving it, mostly because there's no snow, near-constant sunshine, and high temps around 65 degrees. I can finally check "become a snowbird" off my bucket list! Like my trip out west last year, I drove here on one road. They say it's more about the journey than the destination, and the 3-day journey down I-35 was quite fun! Here are the highlights.
I hit the road early Friday morning—sad to leave my family but thrilled to leave the frozen tundra of Saint Paul and venture to four new-to-me states: Missouri, Kansas, Oklahoma, and Texas. I'm so thankful the weather behaved as I made my way through southern Minnesota and Iowa. It only took about 5 hours of driving before the snow started to magically fade away. By the time I reached southern Iowa and the Missouri border, only a trace of snow remained.
Kansas City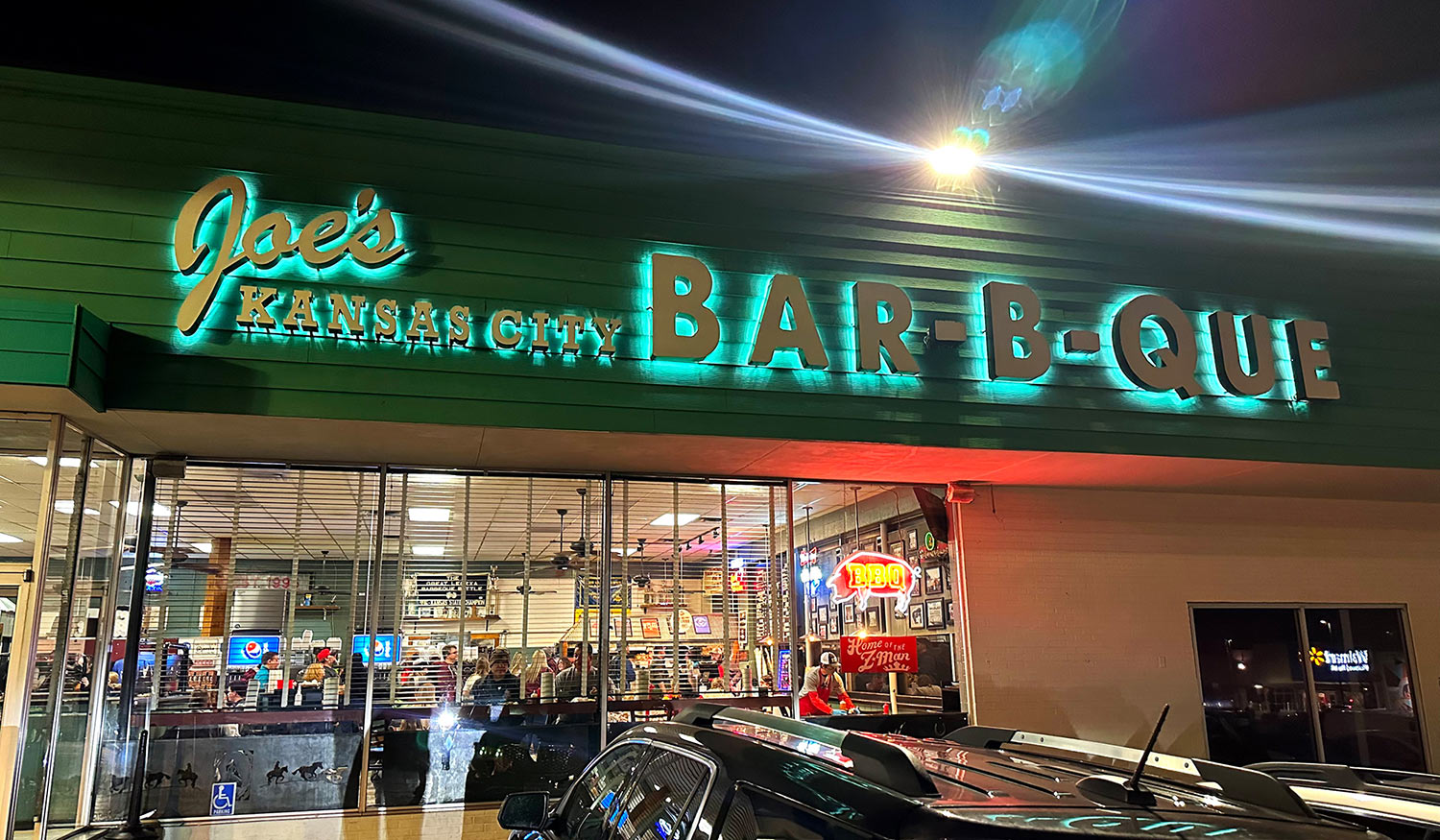 I spent Friday night in Kansas City, known for its great BBQ. After settling into my hotel room, I did a little online research and am so happy to have found this review for Joe's Kansas City Bar-B-Que:
If you've got time for a single meal in KC, this is where you're going to have it. Joe's isn't just the best in Kansas City, it's some of the best in the entire country and the original gas station location is the place to go. The line might be long, but it will still be worth it. But don't take our word for it: the late Anthony Bourdain named Joe's Kansas City Bar-B-Que one of the 13 places to eat at before you die.
I knew I had to get there right away! It's on the Kansas side of Kansas City, so I got to enter another new state. And it truly is inside a working gas station.
On Saturday morning I made a quick pit stop to Union Station in downtown Kansas City to snap a few photos—which turned out to be mostly of Chiefs fans excited about their big playoff game later that day—and then it was on to Kansas and Oklahoma.
Oklahoma City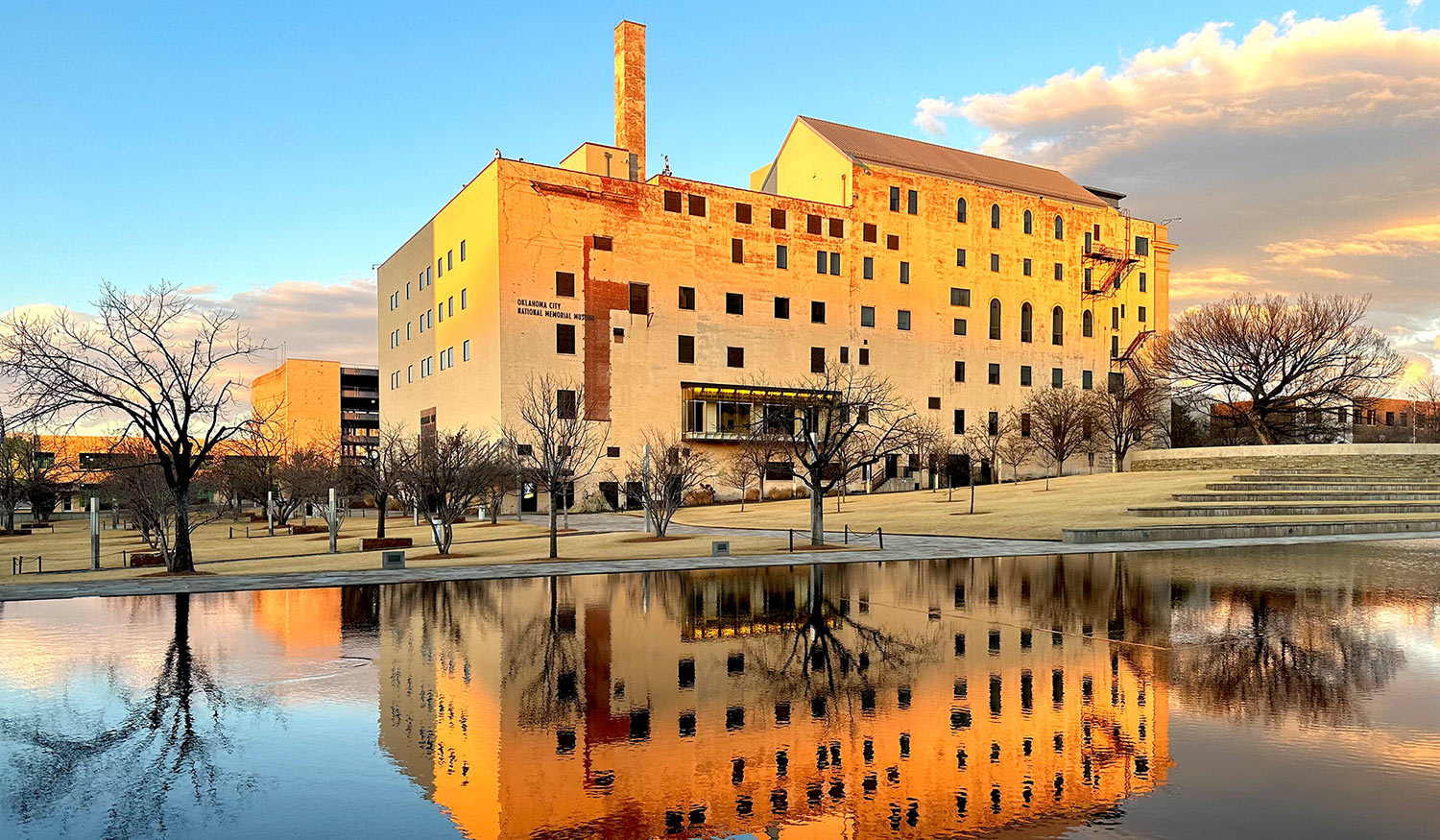 It rained—and even snowed a bit—while driving through Kansas, but the temps were warm enough that it didn't accumulate on the ground. I-35 turns into a toll road—the Kansas Turnpike—for a couple of hundred miles, which was interesting to drive through.
Late in the afternoon, I arrived at a lovely Airbnb apartment in the Oklahoma City suburb of Edmond. Around sunset, I drove to the Oklahoma State Capitol to continue my tour of state capitol buildings. Afterward, I went downtown to the Oklahoma City National Memorial which honors the victims, survivors, rescuers, and all who were affected by the Oklahoma City bombing in 1995. It was a very moving experience walking through the memorial.
The Grassy Knoll in Dallas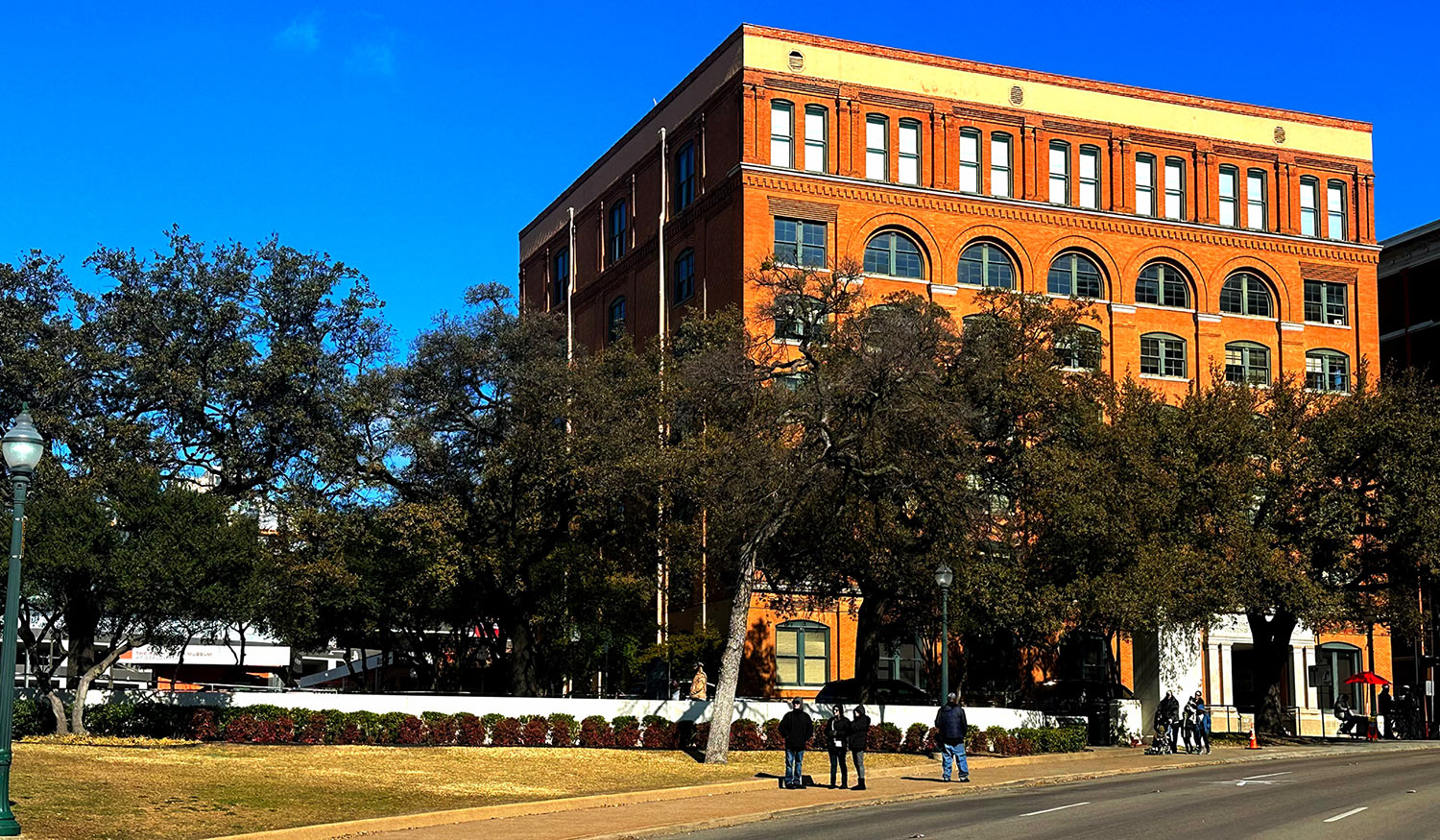 I got going very early Sunday morning with a big destination in mind: The Grassy Knoll and the Texas School Book Depository in Dallas, the site of John F. Kennedy's assassination.
I've always been fascinated with JFK. I've even watched the fictional 11.22.63 miniseries on Hulu a few times. (If you were sent back in time to prevent the JFK assassination, how would you do it?!) When I saw that I-35 went through Dallas on the way to Austin, I knew this is where I would stop.
Dallas' highway traffic is completely bonkers (if you know Spaghetti Junction in Saint Paul, think 100 times crazier, with several levels of highway ramps and bridges!), but downtown Dallas was very quiet. I found a cheap parking lot and walked a few blocks to the Book Depository, now the Dallas County Administration Building.
Walking around Dealey Plaza, on the Grassy Knoll, and even standing on the X painted in the road was surreal. More words can't really describe it. It's an experience I won't soon forget. To get back to I-35, I had to drive on the actual road, over the X where it happened. Goosebumps.
Austin
I finally arrived at my destination at about 4 p.m. Sunday: an above-garage studio apartment in an entirely brand-new neighborhood in southeast Austin. It's absolutely perfect, with huge windows letting in natural light—and all the amenities I'll need for the next six weeks.
I've been catching up on work and sleep this week, so I haven't really gone anywhere except Super Target and Texas' sweet grocery store chain, H-E-B. The location by me has a BBQ joint at the entrance, so naturally, I got a beef brisket sandwich! It's weird, but one of my favorite things about arriving at a new location on my travels is figuring out the local grocery store scene.
Last year I spent four weeks at a time on my travel adventures, and I don't think that was enough time. So, I'm trying six weeks in Austin. I'm so excited to get exploring! I'll be in Texas for at least ten weeks total, so I have plenty of time.
One final thought: My dad worked for 3M his entire career, starting in New Ulm with the bulk of it at their headquarters in Maplewood. When I was about 9 years old, his division was moved from Maplewood to Austin, Texas. He was given the option to transfer to Austin or transfer to a different division. My parents decided to stay in the Twin Cities. What would our lives be like if we would have moved to Austin decades ago?
As always, I took a lot of photos on my journey to Texas and posted my favorites in the photos section of my website. Enjoy!