I took my car on a few boat rides this month! For two Sundays in a row, I boarded the Washington State Ferry to Whidbey Island. The island's tourism tagline, "The Shortest Distance to Far Way," is completely accurate. Both daylong trips on the island were magical.
Washington has the largest ferry system in the United States, and ferries are the single largest tourist attraction in the state. Washington State Ferries operates 21 ferries with 9 routes and 20 destinations, carrying an average of 23.4 million customers per year. What's even more fascinating to me is they carry an average of 10.3 million vehicles per year.
Earlier this month, I planned to drive to Leavenworth, a Bavarian-styled village in the Cascade Mountains about two hours from Seattle. Excited for bratwurst, beer, and lots of great photo ops, I took off early on a Sunday morning, driving in dense fog on the highway from Seattle to Leavenworth. The fog turned into wildfire smoke, and I realized I was driving right into the Bolt Creek Fire. At one point, traffic slowed to about 15 mph, navigating around fire crews, sprinklers set up at the fire perimeter, and "Thanks for saving our homes!" signs made by residents. Talk about a heartbreaking reality check for climate change and devastating wildfires!
Unfortunately, shortly after this, the highway ended up being closed that morning because a large burned-out tree fell into the middle of the highway overnight and needed to be removed. I was already an hour away from Seattle but turned around in frustration, heading back into the dense fire area. (The inside of my car ended up smelling like fire for 3-4 days afterward.)
Looking to salvage the day, I changed plans and decided to journey to Whidbey Island. The ferry to the island was on my route back into Seattle anyway, and it was on my to-do list for October. After getting fish 'n chips at Ivar's Fish Bar at Mukilteo Landing, I drove my car onto the Washington State Ferry and enjoyed the 15-minute journey from Mukilteo on the mainland to Clinton on the island.
Whidbey Island is the largest island in Washington—approximately 55 miles long and home to around 70,000 residents. It's named after Joseph Whidbey, a member of the Royal Navy who served with Peter Puget on the Vancouver Expedition to map and explore the area of what would later be named Puget Sound. After Whidbey circumnavigated the island in 1792, Captain George Vancouver named the island in his honor.
Between my two trips to the island, I explored quite a bit of the island. I made it to four of the eight state parks, a few harbors, and a couple of cute little towns. Below are my three favorite areas.
Fort Casey Historical State Park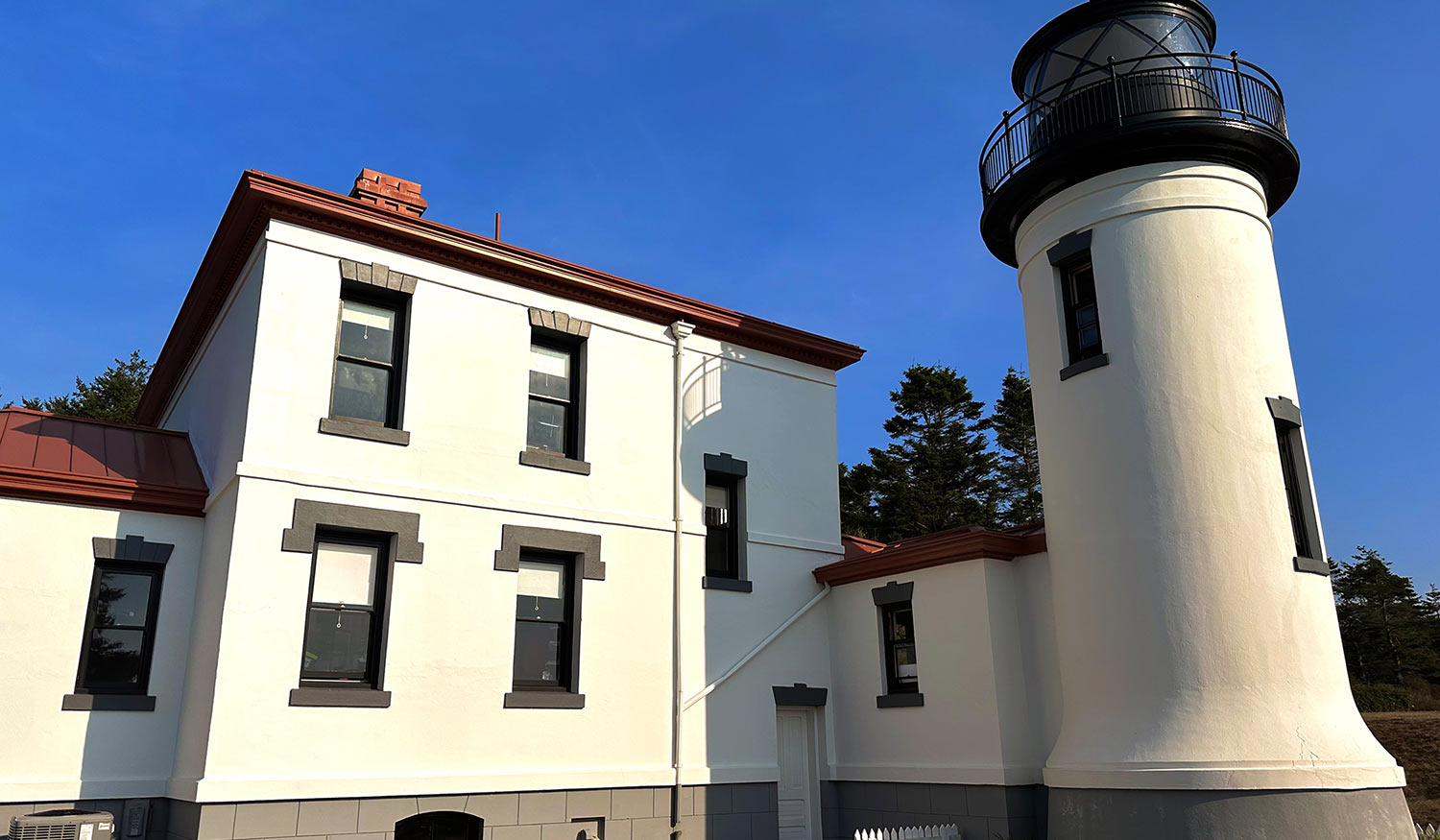 The bluff at this park overlooks Puget Sound and is home to both the region's first lighthouse and Fort Casey, constructed by the U.S. Army in the 1890s. The fort was part of the region's "Triangle of Fire"—three forts to protect Puget Sound from invading ships. It was equipped for defense and used as a training facility up to the mid-1940s. The fort houses a pair of rare 10-inch disappearing cannons. It stayed open for training through World War II and was decommissioned soon after the end of the war.
My favorite part about Fort Casey was the Admiralty Head Lighthouse. Finished in 1903, this two-story building sits 127 above the waterway where Puget Sound meets the Strait of Juan de Fuca. The lighthouse has not been active since 1922 but has exhibits on the first floor including two lenses like the one originally used.
I visited Fort Casey on both trips to Whidbey Island—the first on my own and the second with my best friend from Minnesota who was visiting for the weekend. We had fun climbing the spiral staircase to the lighthouse tower.
Both Sundays I talked to the same sweet volunteer who was letting people up into the tower. When she asked where I was from, I mentioned that I was from Minnesota but a new digital nomad and spending fall in the Pacific Northwest. She smiled and said she and her husband are also nomads and currently spending a couple of months on the island. Since she loves lighthouses, she volunteers every Sunday afternoon. Fun!
Coupeville, Washington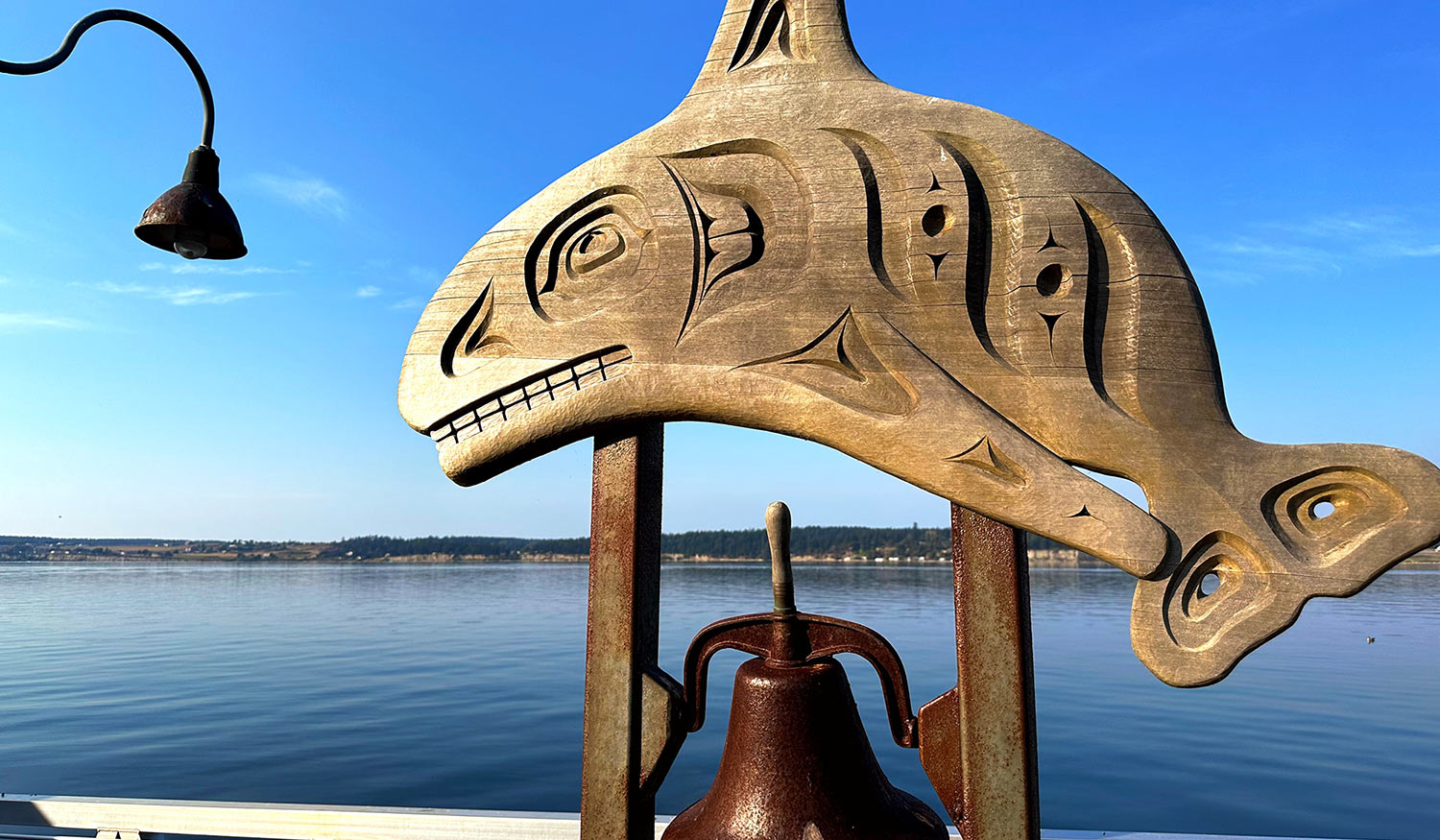 Near Fort Casey is Washington State's second-oldest community: Coupeville. The Coupeville Wharf, with its iconic red building, juts out into the water along the shores of Penn Cove. The water was so serene both days I visited, and I enjoyed the quirky gift shop on the wharf, plastered with every tourist tchotchke imaginable.
The Coupeville Wharf is apparently a place to watch gray whales and orcas, though the "See a Whale, Ring the Bell" didn't get any use when I was there. I'm pretty sure I did spot a harbor seal, though!
Coupeville's historic 100-year-old downtown buildings and shops were adorable. My favorites were Meet Market, an art supply and community art center with free art supplies for people to use, and Kapaws Iskreme. Nothing beats walking along the wharf on a beautifully sunny day with a waffle cone filled with scoops of sea salt caramel, peanut butter chocolate fudge, and vanilla bean ice cream. Yum!
Deception Pass State Park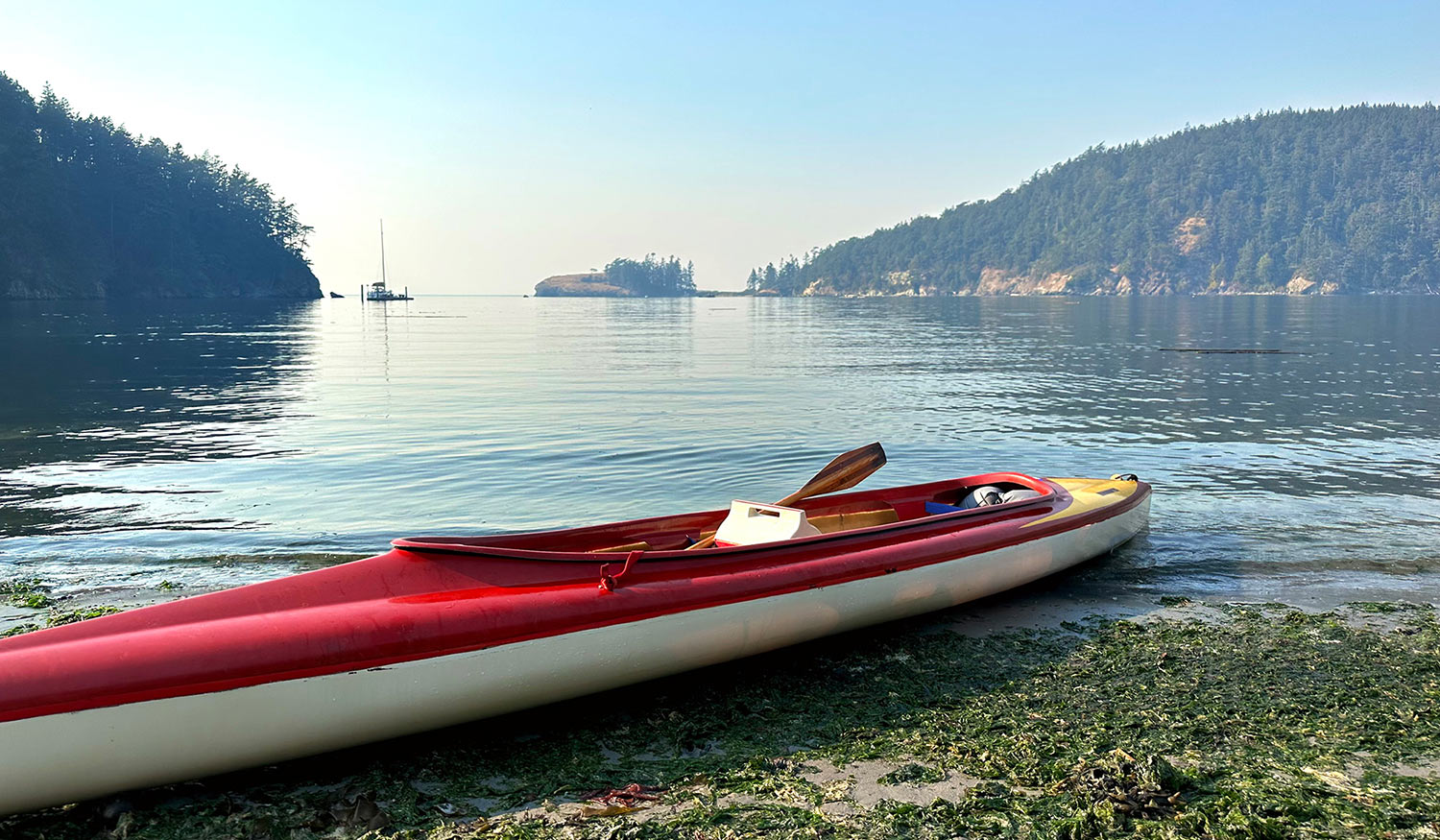 Deception Pass State Park, located at the northern top of Whidbey Island, is Washington's most visited state park. I didn't quite make it there on my first visit—mostly because the trip wasn't planned, and I didn't pack appropriate hiking clothes—but I was excited to check it out with my friend.
The park's website describes the Deception Pass Bridge as "a stomach-dropping high bridge" and I knew I was going to have Jell-O legs, even while driving my car across it. It was definitely freaky! But like most bridges, pretty to look at from dry land below. It was completed in 1935 and actually consists of two spans, connecting Whidbey Island to Fidalgo Island.
After driving across the bridge, we hiked the Lighthouse Point and Lottie Point Loop Trail with gorgeous views of Bowman Bay and Lottie Bay.
I've created a photo gallery of favorites from my trips to Whidbey Island. Enjoy!