I'm back in Saint Paul, Minnesota. (More on my next adventures soon.) On my second day traveling back from Colorado, I decided to turn it into a fun day of exploring U.S. history—specifically the state capitols of Nebraska, Iowa, and Minnesota. It was a great experience that I highly recommend!
How many state capitol buildings have you visited? Until this week, my answer was only one. About an hour away from Lincoln, I got the idea to stop at Nebraska and Iowa's capitol buildings on the way back to Saint Paul. I had never even been to Lincoln or Des Moines before. And I figured I might as well get some Minnesota State Capitol photos on the same day, too!
Lincoln, Nebraska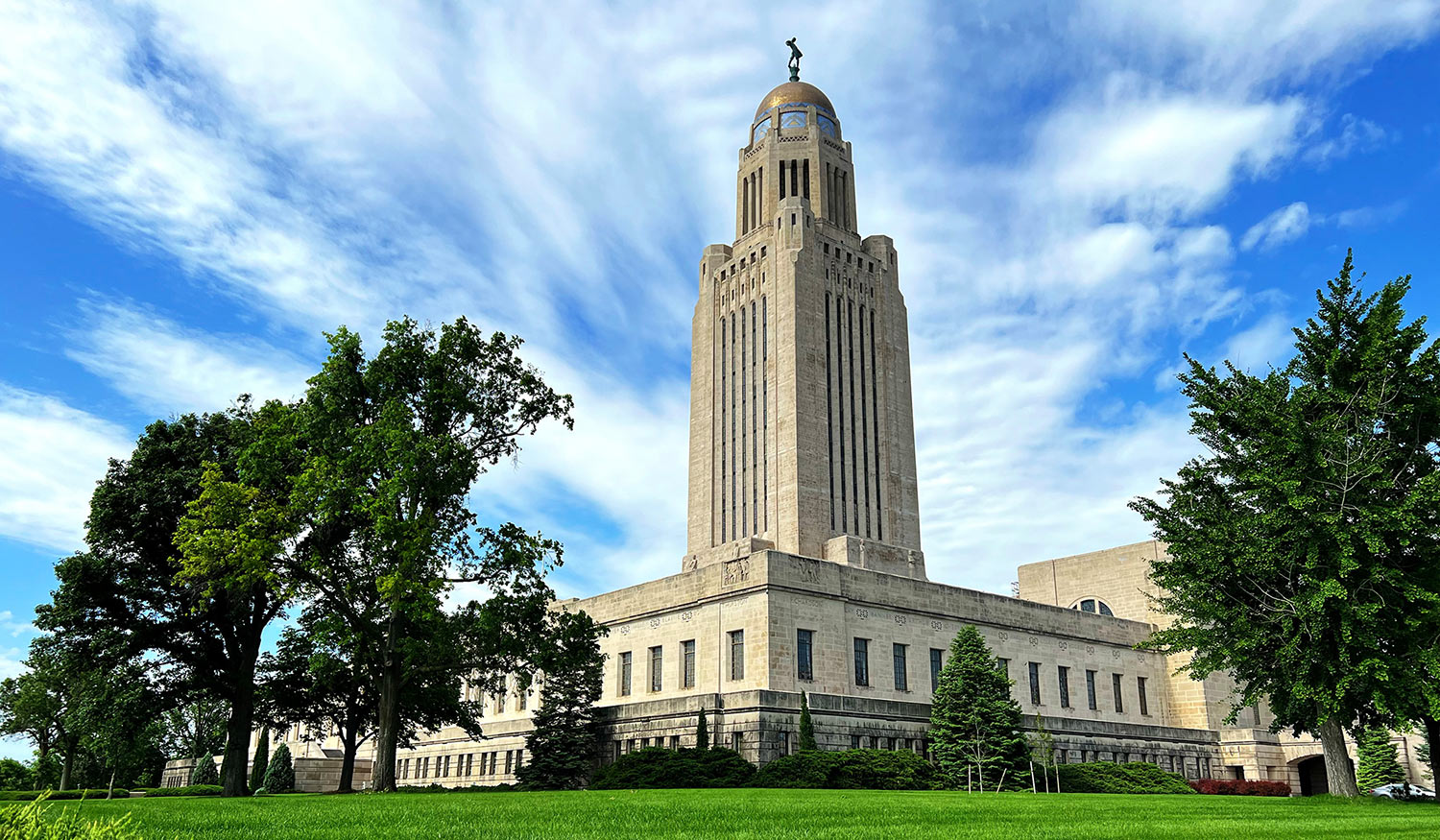 I wasn't expecting the Nebraska State Capitol to be so… tall. But I guess it makes sense, as I was able to see it when exiting the interstate 4 miles before I got there. Taking advantage of the picture-perfect day—and to stretch my legs after a few hours of driving—I walked around the entire block.
I opened a door at one of the entrances and was surprised no one was there to greet me on the other side. I felt like I walked into a hidden staff entrance to the basement. No security, only dark hallways with doors to all the various senators' office spaces.
Walking up a floor I found a guided tour and listened in for a little bit, checking out the senate chamber. Before leaving, I took an elevator up to the 14th-floor observation level and walked around the Memorial Chamber. Pretty awesome views of Lincoln from that high!
Des Moines, Iowa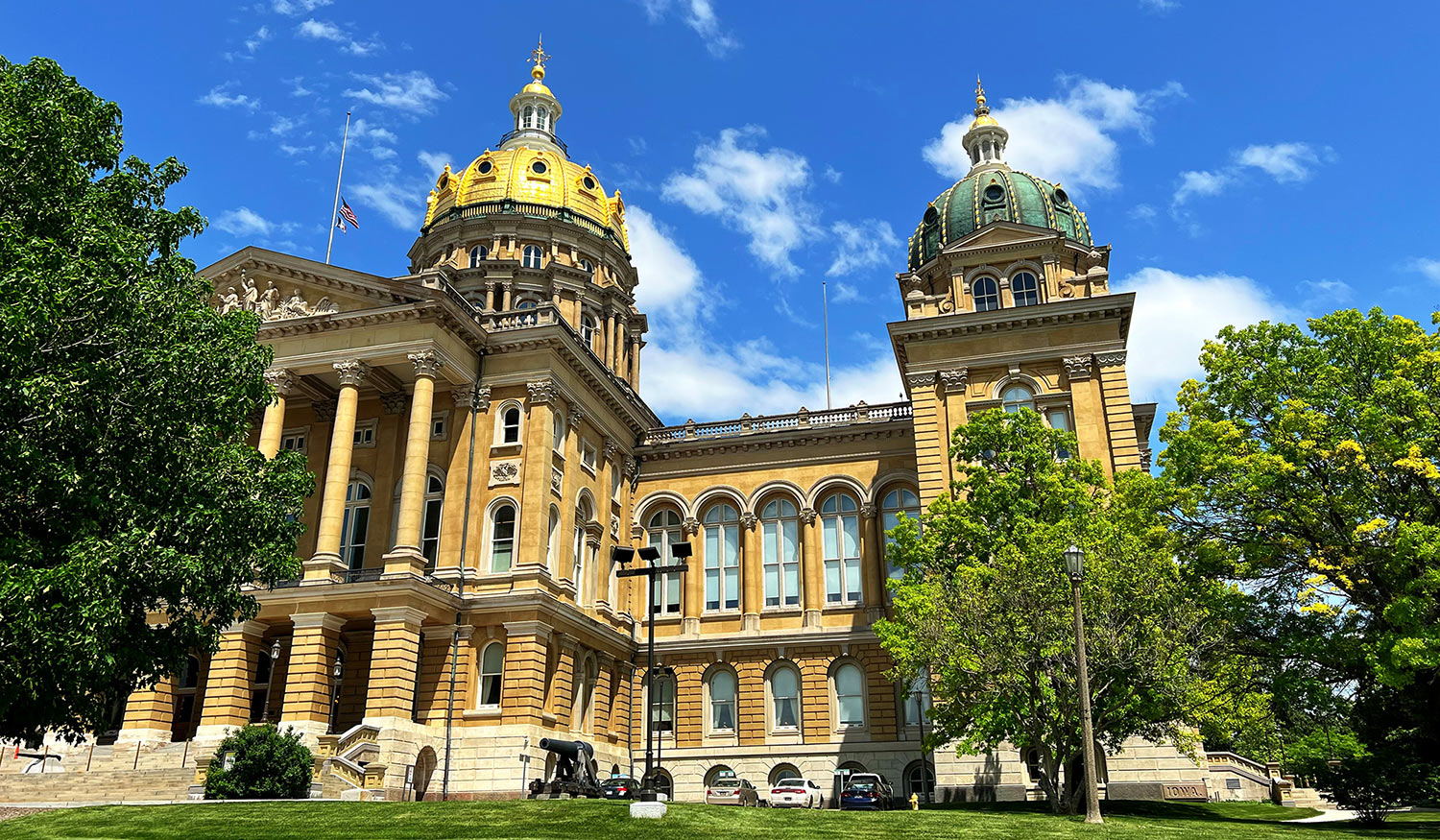 From Lincoln, I drove east three hours to the Iowa State Capitol in Des Moines. It is a truly beautiful building. The outside is getting a renovation. There's a massive crane out front, and about half of the exterior has scaffolding, but I was able to find some trees to block the construction equipment in my photos.
Upon entering the capitol, I was greeted by Iowa State Patrol troopers and a security check. I told them I had been at the Nebraska State Capitol a few hours earlier and walked right in without any kind of security check. "Yeah, we know…"
The lovely ladies at the welcome desk gave me a map and told me the areas available for public viewing. I said it was my second of three capitol visits today, and they mentioned the Iowa State Capitol is often voted the #1 state capitol in the United States.
My favorite part was the law library on the second floor. The wrought iron spiral staircases were so cool. It's one of the most impressive rooms I've ever been in.
I met two couples from North Carolina outside the capitol building—and again inside—who were on a five-week cross-country vacation. They had just been in Rocky Mountain National Park, too. Of course, I told them my story. I really should get Eric Gets Lost cards to hand out to strangers when I talk about my digital nomad adventures! 😃
Saint Paul, Minnesota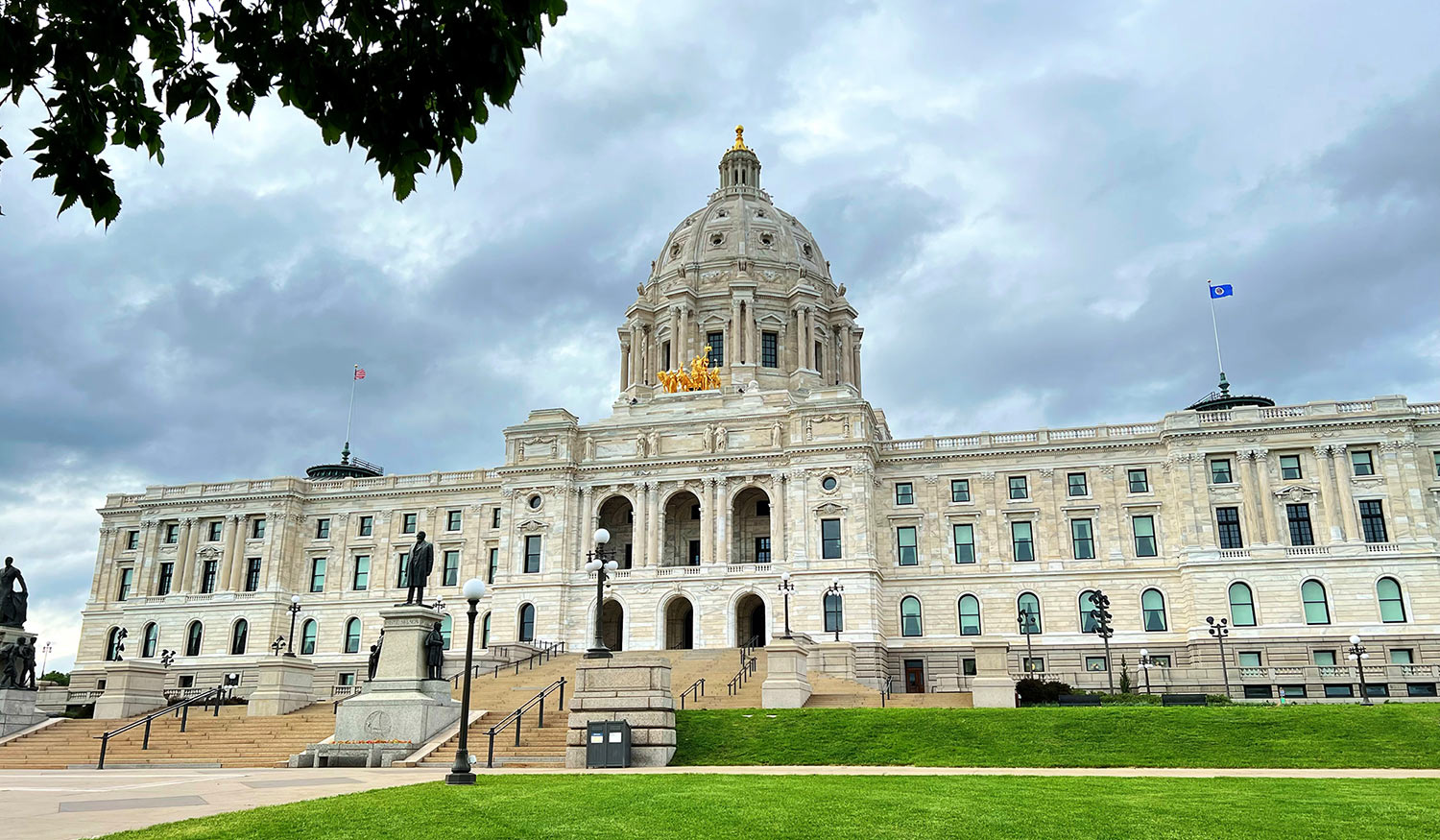 I've lived in Saint Paul almost my entire life, and how did I not realize Des Moines is less than four hours away? I made it to the Minnesota State Capitol at about 6:30 p.m. and the inside was closed for the day.
It's been years since I've been inside the capitol, so I went back this morning to check it out and take some photos. Again, I was a little surprised there wasn't any security or any type of check-in. I guess it's the people's house! Though it was strange that during my entire 30-minute visit no one said anything to me. I only saw a couple of school groups and a man reading the Bible out loud in the rotunda.
The Minnesota State Capitol—with its amazing marble, beautiful dome, and golden horses—is impressive and truly beautiful. But I will admit, of the three capitols I visited within hours of each other, it struck me how cold our capitol felt. Inside and out. The day I took the photo—and again this morning—I was the only one anywhere near the outside of the capitol. No one talked to me inside the building and there weren't even many people touring it.
"The S's are silent. Our city is buzzing."
Of the three capitols I visited, I was most impressed with Iowa's. Catch Des Moines' slogan is accurate. Both the city and capitol mall were buzzing with activity and visitors. Everything about the capitol was simply amazing. The staff, troopers, and tourists inside were all friendly, and the building felt alive. I will definitely be back!
I've created a photo gallery of my favorites from my day exploring state capitols. Enjoy!