I'm back in Minnesota after an amazing three months in the Pacific Northwest. It's been great to see family and friends again, but I've been doing a lot of reminiscing about my trip—including random observations. For example: believe it or not, grocery prices in Minnesota are higher than in any of the places I've been—even Seattle.
When I left Saint Paul for Idaho back at the end of July, I reset my Honda Civic's trip meter. By the time I returned in early November, I had driven just under 8,000 miles. Wow! I honestly still can't believe this big three-month adventure is over. Is it weird to say that even though I only saw one person I knew the entire time, I had the best three months of my life? I'm looking forward to the next multiple-month adventure. But before I get to what's next, I thought it would be fun to look back at the past three months.
August: Kellogg, Idaho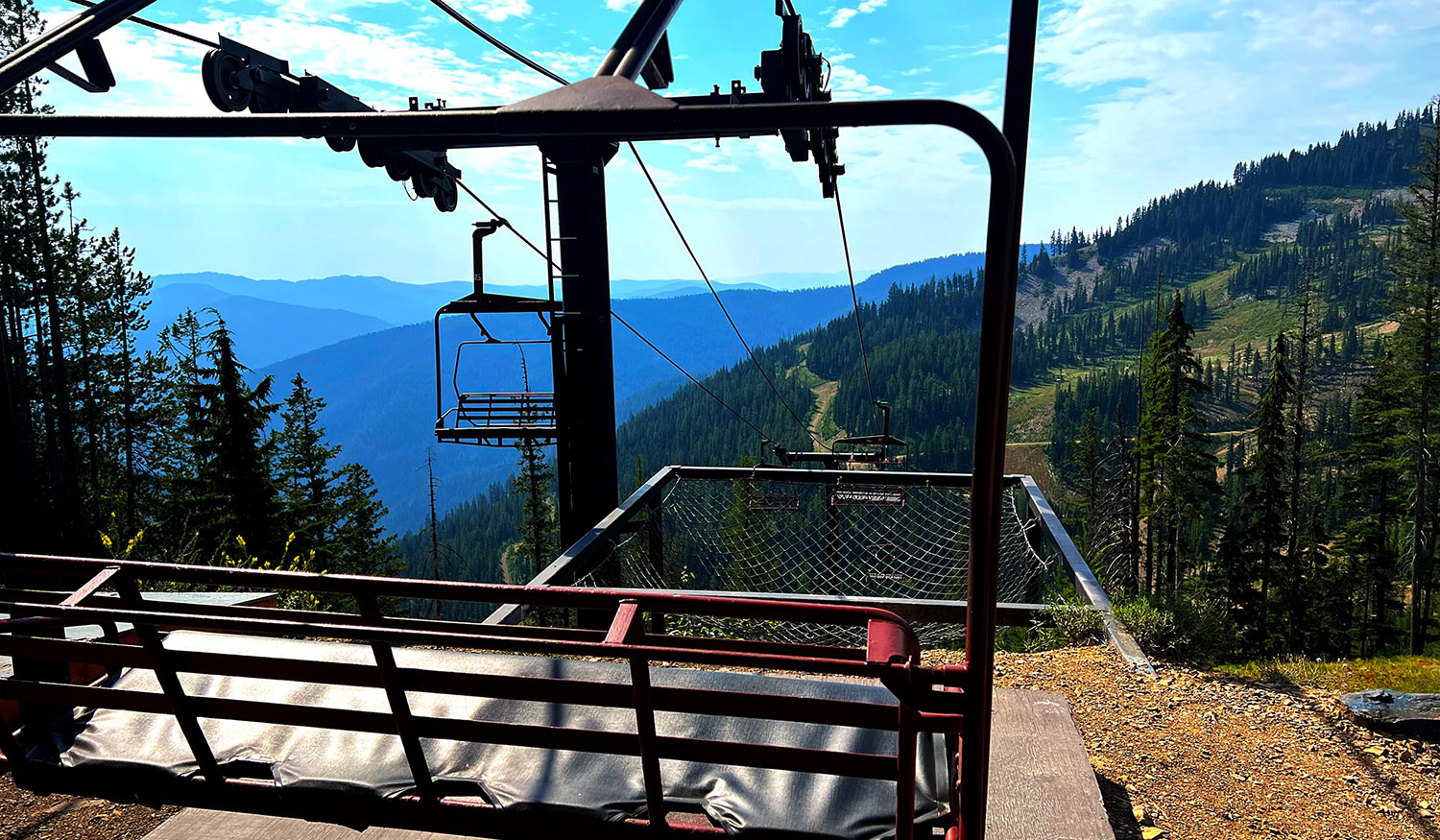 I ended up getting sick for the first part of my time in Kellogg, but my little rental condo was the perfect quiet place to rest, recover, and watch plenty of Netflix and Hulu. (The Dropout and Only Murders in the Building are so good!) With temperatures in the upper 90s the entire month, I was very thankful for the condo's air conditioning!
When I was back to full speed, I faced my fear of heights and rode a gondola to the top of Silver Mountain. I enjoyed a few trips to the small town of Wallace and the bigger city of Coeur d'Alene.
What's fun about this area of the Idaho Panhandle is you can be in three different states within about an hour. A few times I jumped in the car and headed east on I-90 to some of the Montana border towns or west to Spokane, Washington.
September: Bend, Oregon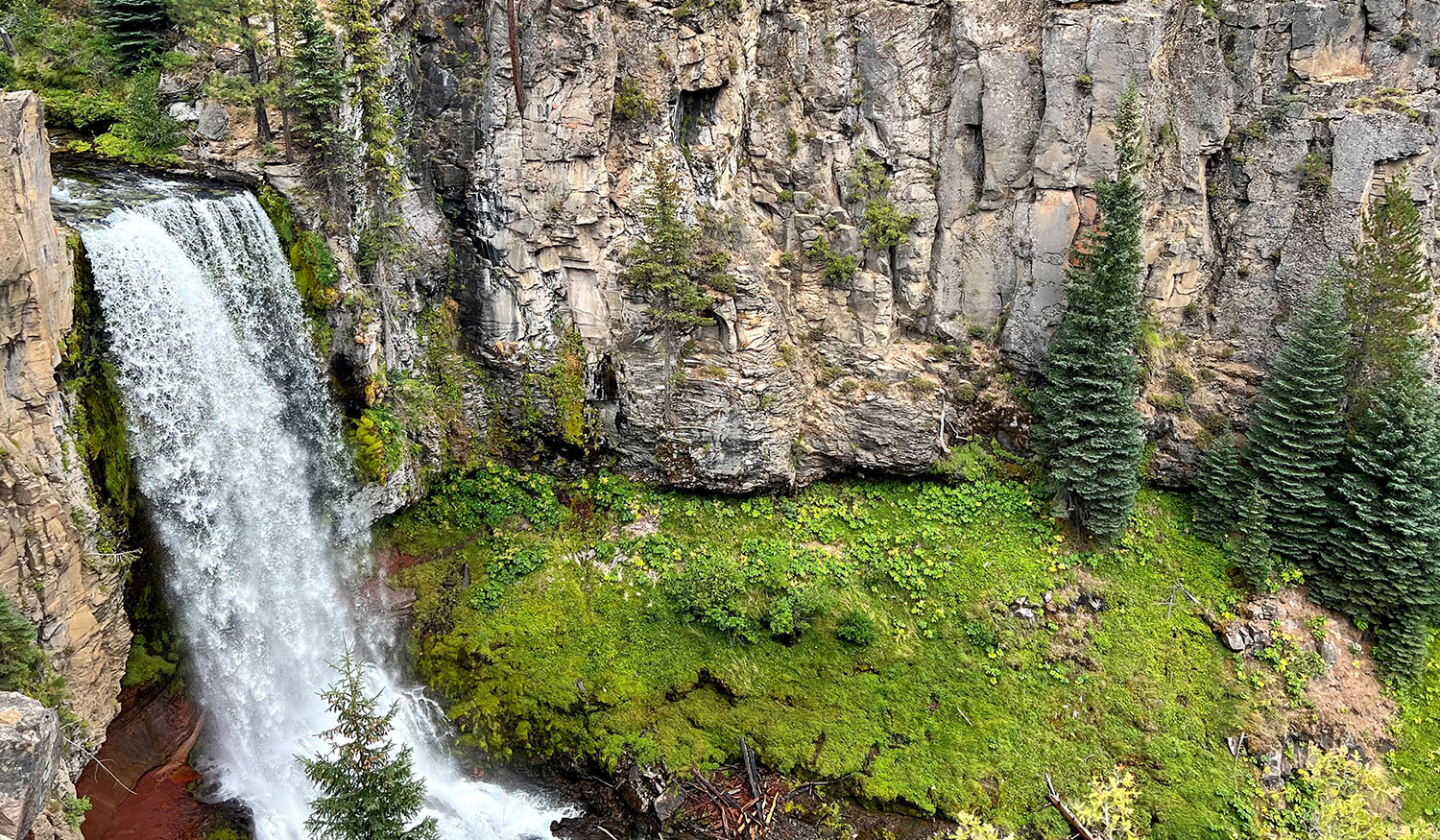 If it wasn't already apparent from my many posts about Central Oregon, I ❤️ Bend. Of all the places I've spent a month in so far on this travel adventure—Colorado, Idaho, Oregon, and Washington—I would move to Bend in a heartbeat.
The drive from Kellogg to Bend along the Columbia River Gorge (on my birthday!) was a highlight of my trip.
I could go on and on about how amazing Bend is, but I'll try to sum it up in a few sentences. I think what I loved most about Bend is the small-town vibe it gave off, but its population is 100,000. You're able to get away from people and enjoy all of the natural beauty in nature, and 10 minutes later you can be back in the city and shopping at any of the big-city stores you're used to.
I can't get over how nice everyone was. "Minnesota Nice?" Eh, after my trip to Bend I can confidently say Minnesotans could learn a few things from the residents and visitors of Bend on how to treat others, smile at strangers, and just generally enjoy life in this beautiful world.
October: Seattle, Washington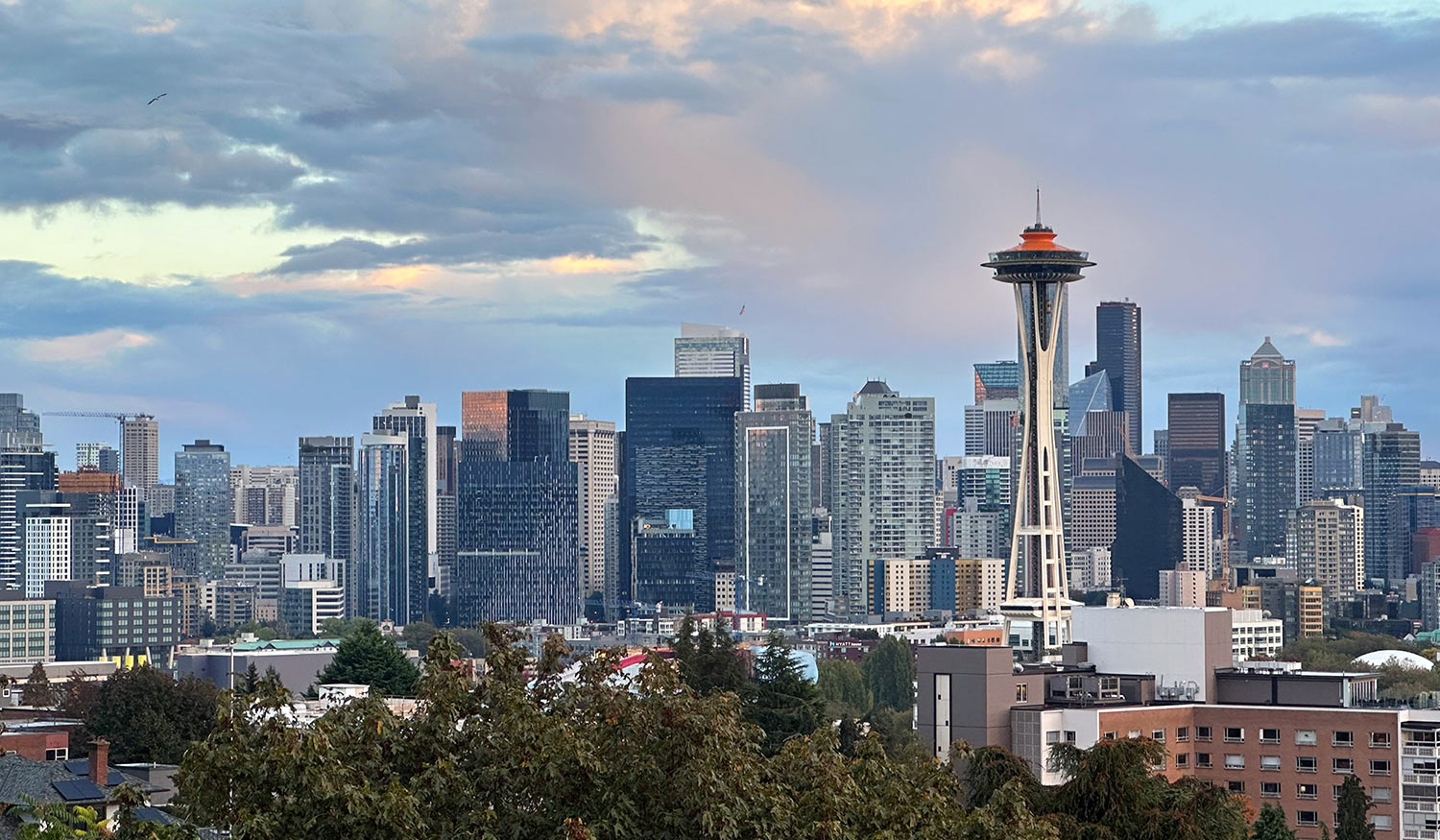 Only six hours from Bend, Seattle's fast-paced lifestyle (and even faster drivers!) ended up being a bit of an adjustment from a mellow month in Bend. During my October in Seattle, I spent many days soaking in all the iconic tourist attractions. I got goosebumps every time I looked at the Seattle skyline from Kerry Park or walked around Seattle Center, snapping photos of the Space Needle, Chihuly Garden and Glass, and the International Fountain.
I rented a lovely basement apartment from an even lovelier woman in the northern Seattle suburb of Lake Forest Park. Minutes from many shoreline parks perfect for Puget Sound sunset viewing, it was also close to I-5 and a large transit station, which allowed me to save money, gas, and driving headaches and take the light rail downtown.
In addition to exploring Seattle and its suburbs, my day trips to Mount Rainier National Park, Whidbey Island, and Leavenworth were so fun. Living on Whidbey Island would be so amazing—after Bend, of course!
Random observations
Groceries are more expensive in Minnesota than in the PNW—even Seattle.
I didn't see another Honda Civic during my entire month in Idaho. Pickup trucks rule the road. (Alternately, I barely saw any trucks in Seattle. My car fit in perfectly.)
Bend has roundabouts everywhere, but people don't know how to navigate them. Almost everyone stops at roundabouts even if it's obvious there is no one coming from the left. Uh, doesn't that defeat the purpose of a roundabout?
Seattleites are obsessed with perfectly clean vehicles. It honestly looked like everyone washed their vehicle today, and there was a carwash about every mile in town.
Drivers in Seattle can be aggressive, but upon returning to Minnesota I've decided Minnesotans are the worst drivers anywhere I've been this year. We're the only state where people accelerate when the light turns yellow. Everywhere else, no one goes through an intersection once the light turns yellow. I almost got rear-ended a couple of times once I returned to Minnesota.
So, what's next?
I plan to be in Minnesota through the end of the year. It's good that I'm back in Saint Paul because I've taken on a new Pixeleric client located here, and the project has been pretty animating so far. It's getting me through these bitterly cold days. I have the best retainer clients as well who are very supportive of my digital nomad adventures, understanding when I wasn't up early while on Pacific time for the past three months.
I've always been jealous of snowbirds who head to warmer climates in winter, so the plan is to work my way to Arizona or somewhere else in the Southwest in early January 2023. I'm having such an amazing time on my travels so far and am excited to get exploring again soon. And eventually, I will travel east of Minnesota!
I honestly took a few thousand photos while in the Pacific Northwest but managed to narrow them down to 125 of my favorites, which you can view in this huge photo gallery. Enjoy!