ONE YEAR! I've been traveling as a digital nomad for a full year. When I decided to get lost on purpose in early 2022, I never could have imagined all the amazing places I'd go and the adventures I'd have in a year. I've been in 14 states and Canada this past year and stayed for a month or longer in 7 places.
The past year of my life might honestly be the best one yet. It still doesn't seem real. I'm so proud of myself. Solo travel has forced me to grow as a person in countless ways. I feel there's nothing I can't tackle. By being vulnerable and facing fears as I travel on my own to new cities—learning new habits and about different cultures and communities—I know it will help me face other challenges in life.
Here's a crazy stat: I'm just one of over 26 million digital nomads in the United States alone. Every place I've been, I've encountered other nomads. The pandemic, continual increase in freelancing and self-employment, and more employers offering remote work options have accelerated the number of digital nomads. I highly recommend it!
To celebrate a year on the road, I thought it would be fun to go back down memory lane.
The links below are to previous blog posts if you're curious about reading more.
May 2022: Grand Lake, Colorado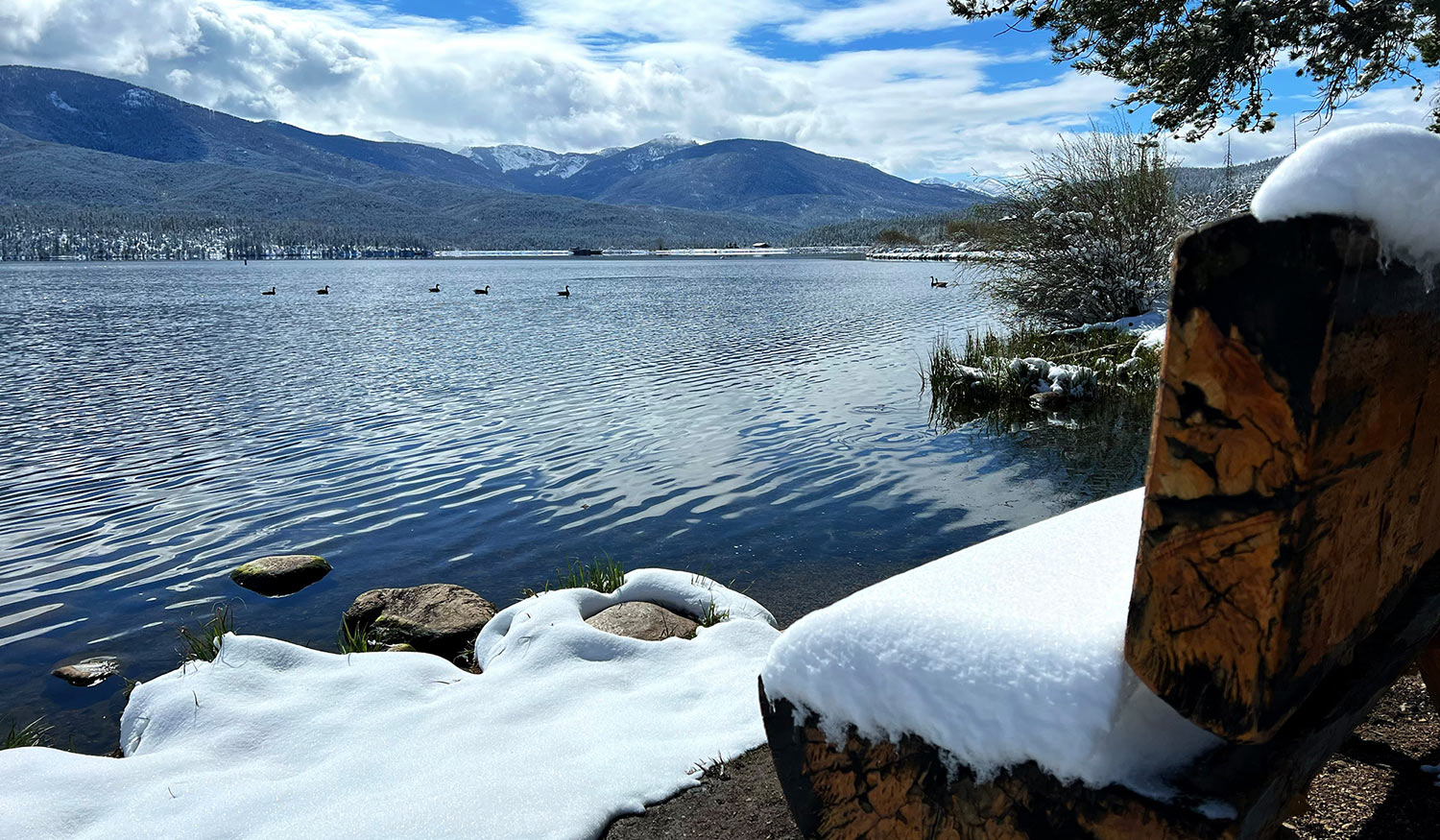 When researching the first place to stop as a digital nomad, I decided to play it safe. I had gone to Colorado with my aunt to visit my cousins for the past several years. When I found an Airbnb in Grand Lake for a great price, I knew this was the place. It was minutes from the west entrance to Rocky Mountain National Park in a cute little tourist town. The month of May was "Idle Speed Only." I explored Gore Canyon, enjoyed a late spring snowstorm, was convinced I was going to get eaten by a bear on my first solo hike in the mountains, and basically loved everything about mud season in Grand Lake—so much that I almost bought a townhome! As the month was nearing its end, I nearly scared myself to death driving along Trail Ridge Road through Rocky Mountain National Park. Reflecting on my first month on the road, I knew this was only the start of my nomadic adventures.
June – July 2022: Minnesota and Colorado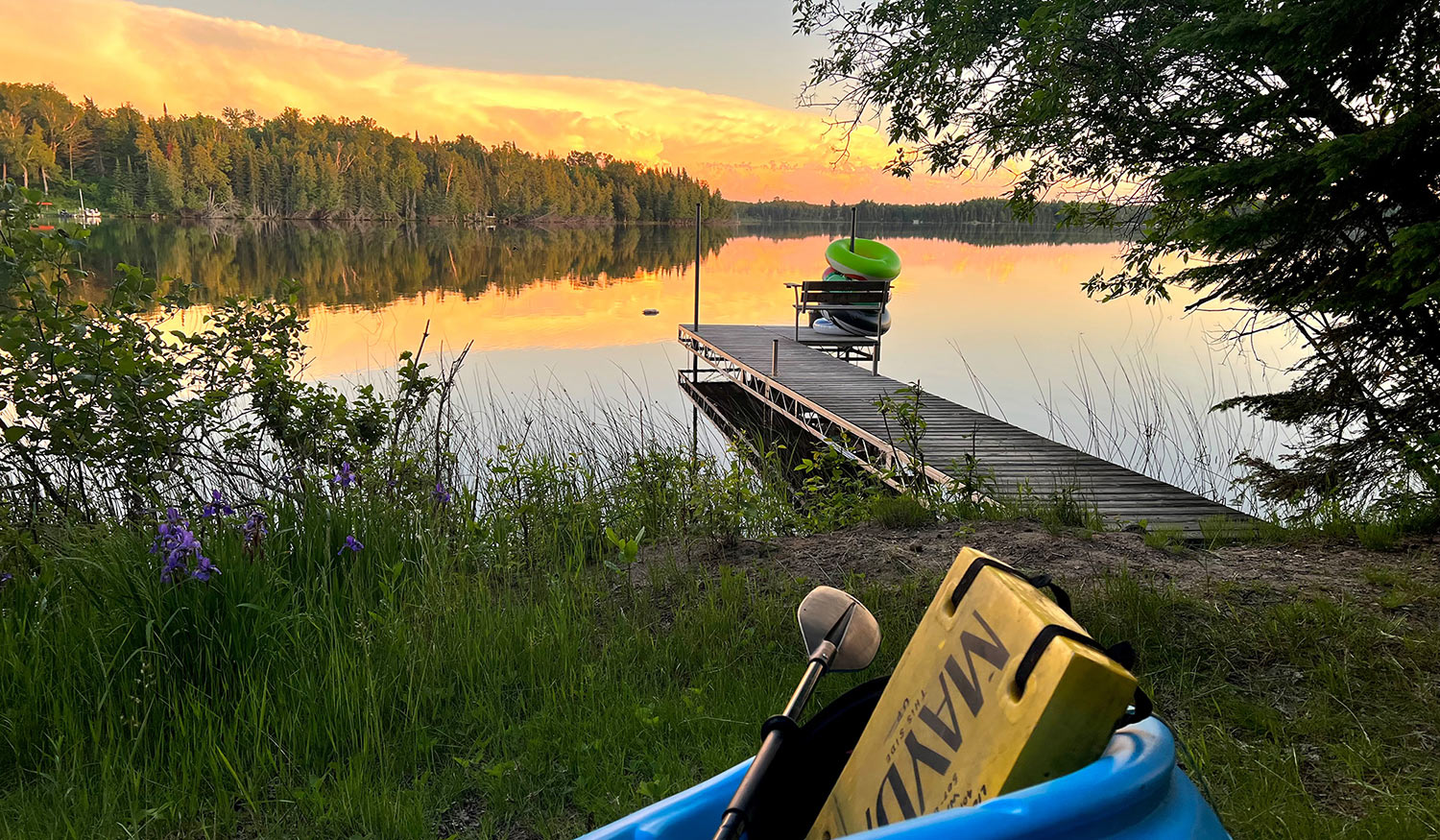 During the drive back to Minnesota after my trial run in Colorado, I visited three state capitol buildings on the same day. While in Minnesota I spent some time at a friend's cabin enjoying life in a northern town. In July my aunt and I took our annual weeklong road trip to Colorado, and I got to revisit the Grand Lake area to see how Rocky Mountain National Park—and that scary Trail Ridge Road—compared to just six weeks earlier before all the snow melted. I discovered the road is still scary, but not nearly as bad as when covered with snow.
August 2022: Kellogg, Idaho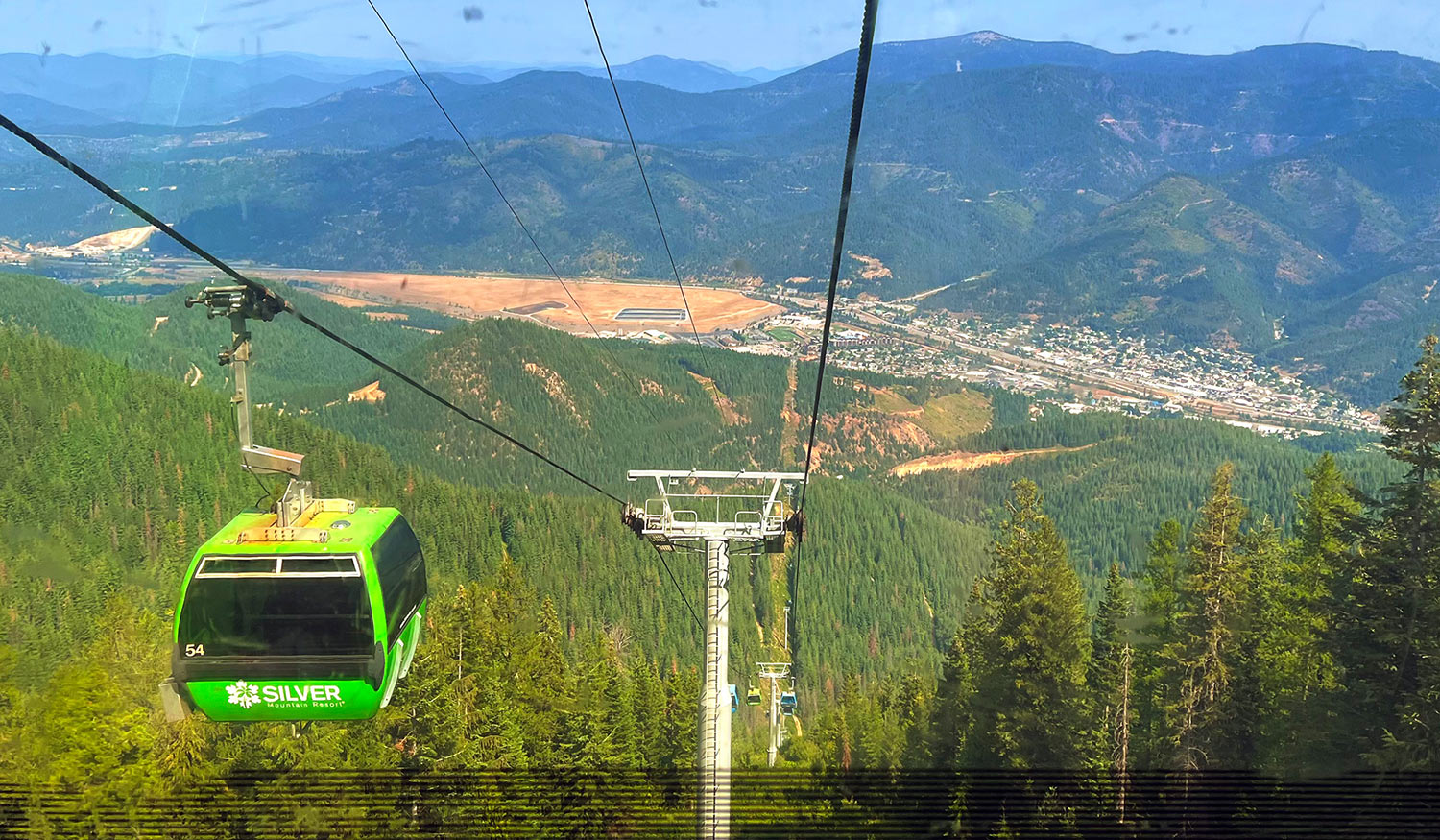 After my trial month in Colorado and catching up with family and friends back in Minnesota, I had the itch to start a longer trip. At the end of July, I embarked on a three-month adventure in the Pacific Northwest. My first stop was Kellogg, Idaho where I spent the month of August. I rode North America's longest gondola while scaling Silver Mountain, attended a Huckleberry Festival, and visited Coeur d'Alene several times.
September 2022: Bend, Oregon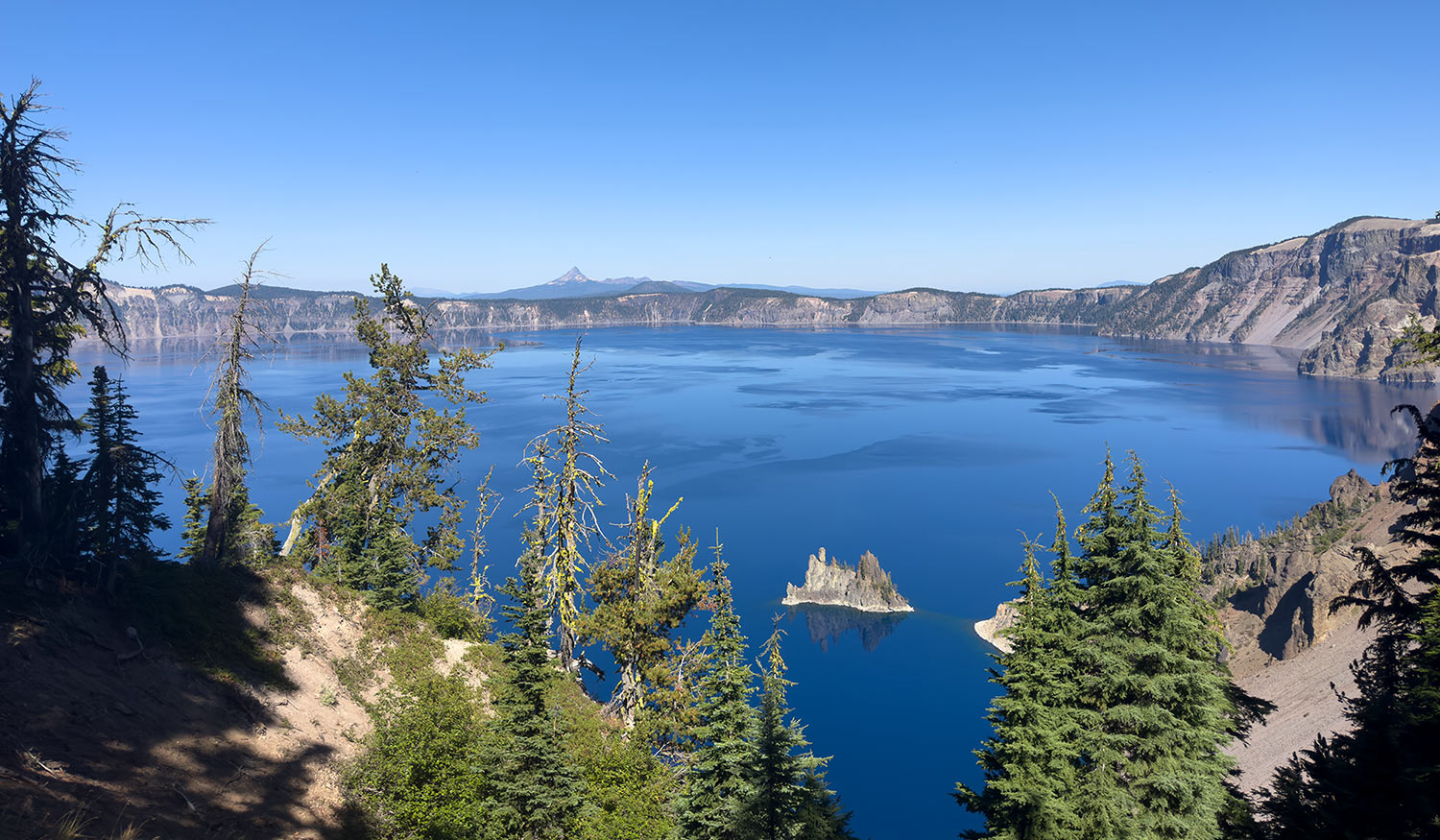 On my birthday I packed up my car and left Idaho for Bend, Oregon—with a one-night stop in Portland. It was so fun to make a day of exploring all the great stops along the Columbia River Gorge. Bend was everything I had hoped it would be and more. While there was a nasty wildfire raging nearby, once the air cleared I was able to hike the Deschutes River and visit Crater Lake National Park. I ❤️ Bend and of all the places I've been so far, Bend is my favorite.
October 2022: Seattle, Washington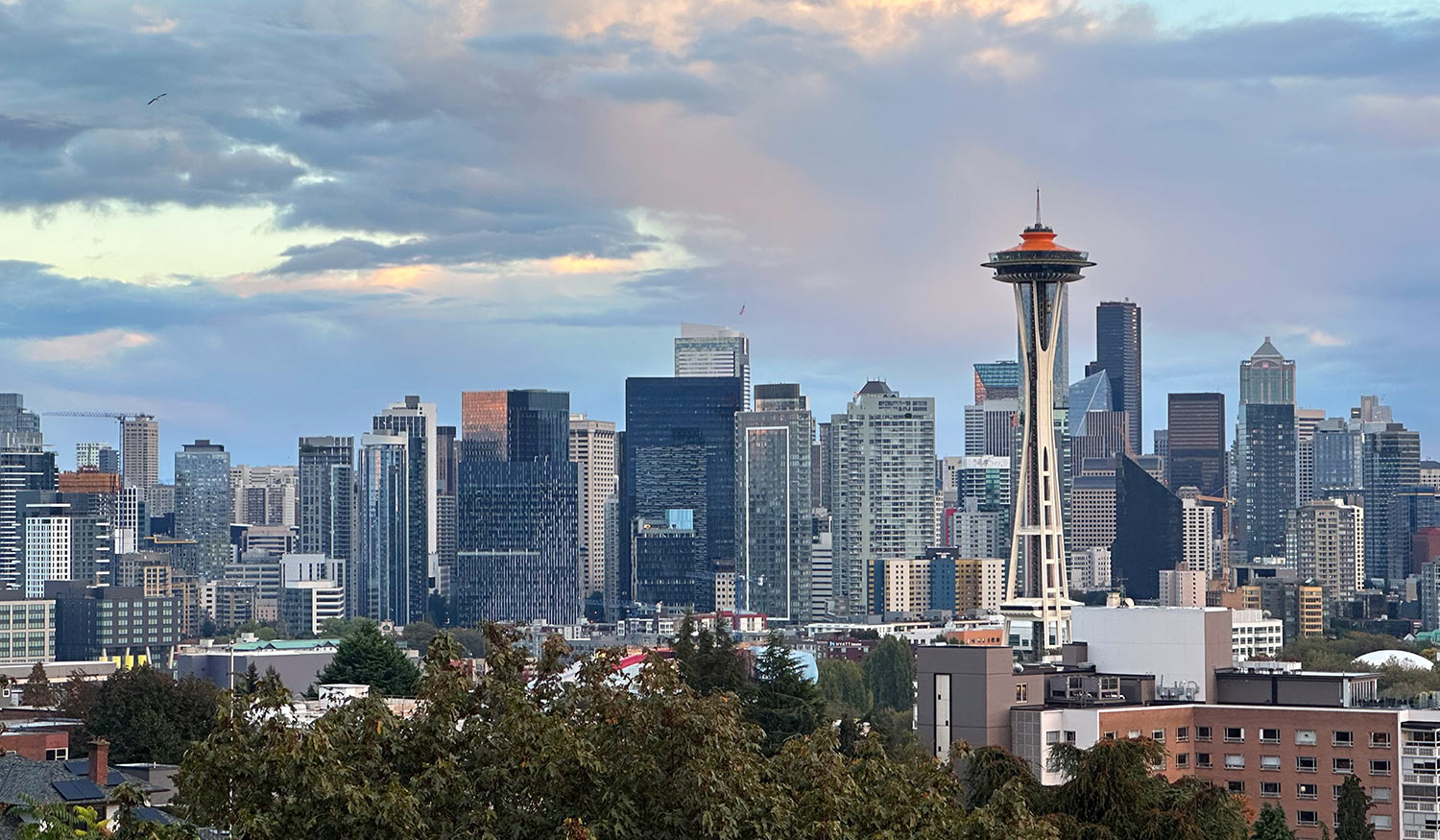 My journey through the Pacific Northwest continued to Washington and I spent October in Seattle. Despite the fact that it's usually raining in Seattle, it was dry for almost my entire month there, only getting cooler and rainy the last week. Highlights from the month were visiting Mount Rainier National Park, two ferry rides to Whidbey Island, and a weekend trip to Vancouver, Canada!
November 2022 – January 2023: Saint Paul, Minnesota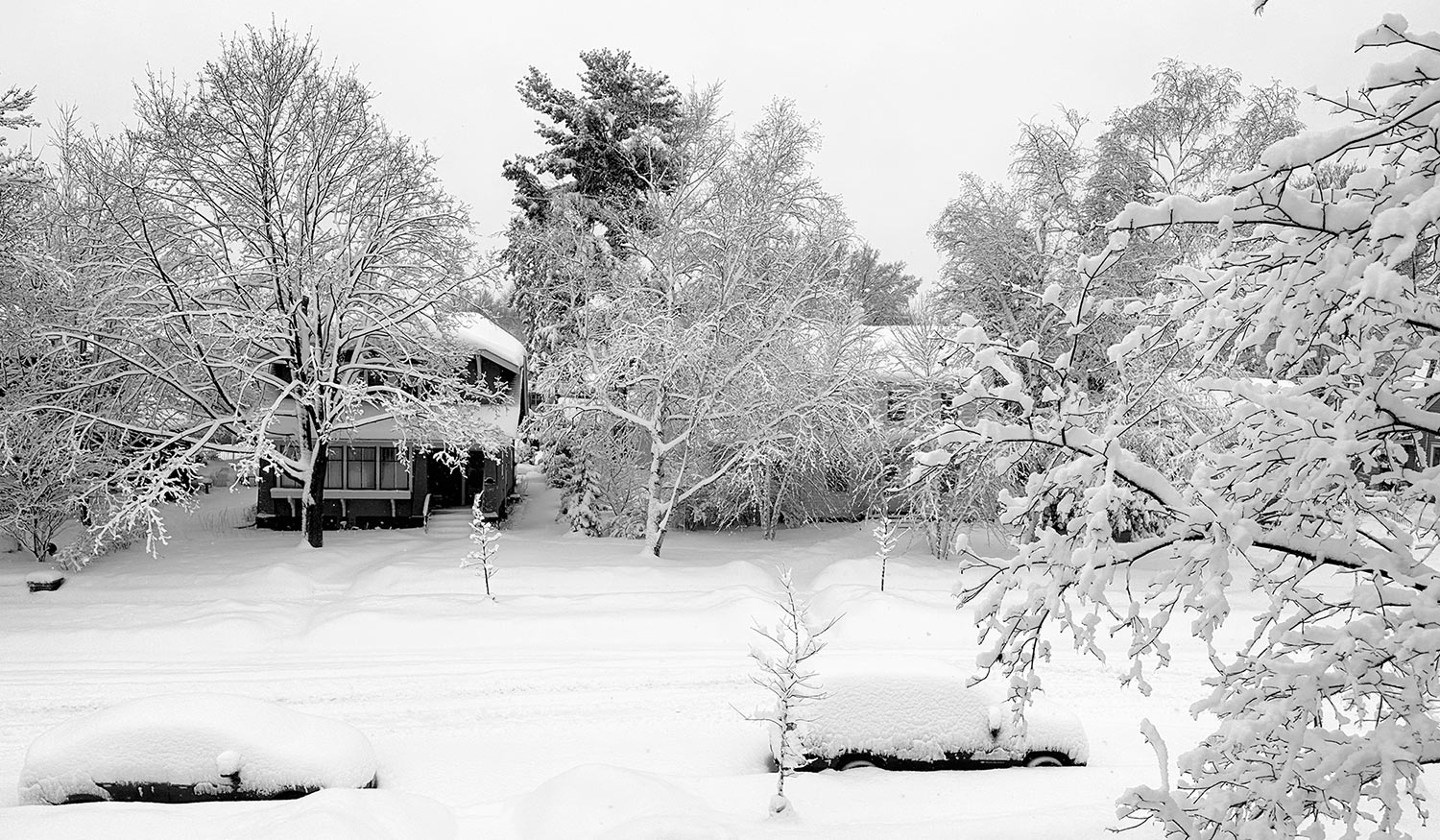 After saying goodbye to Seattle at the end of October, I stopped in the Bavarian village of Leavenworth before leaving Washington for Minnesota. It was fun to reflect on autumn in the Pacific Northwest while catching up with family and friends during the holiday season.
Late January – February 2023: Austin, Texas
I officially became a snowbird! I said goodbye to Minnesota winter and headed down Interstate 35—AKA the road to Texas. I spent six weeks in Austin and had a wonderful time—in fact, it's one of my favorite stops so far on my nomad travels. The BBQ brisket, tacos, food trucks everywhere, and the fact that it was in the 90s while it was snowing in Minnesota definitely contributed to my love of Austin.
March 2023: San Antonio, Texas
My next stop after Austin wasn't far—I hopped back on Interstate 35 and drove a little over an hour to San Antonio where I spent March. My mom and aunt came to visit for a long weekend, and we had a fun time exploring all the top tourist destinations. The San Antonio River Walk is so awesome!
April 2023: Tulsa, Oklahoma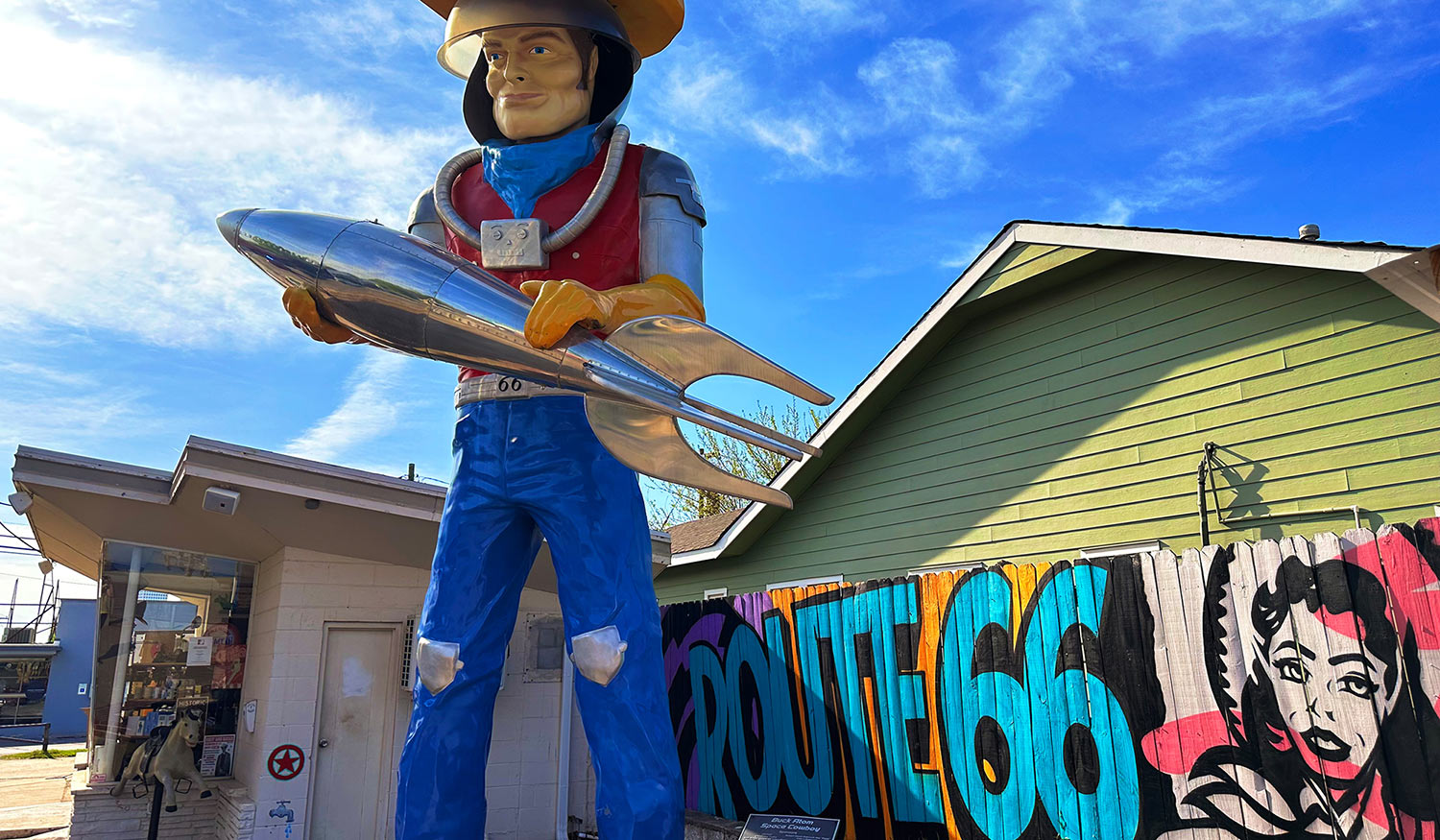 I knew I would eventually be heading back to Minnesota, but winter up north dragged on forever, so a couple of weeks before I left San Antonio, I finally booked my April destination. Originally hoping to get to Nashville, I procrastinated too long and couldn't find anything. I ended up searching cities between Texas and Minnesota and landed on spending Springtime in Tulsa. My apartment was close to Route 66, and I found a lot of quirky roadside attractions.
What's next?
Back in April 2022 when I sold my Minnesota townhome, I told people I wasn't sure if I wanted to live in Minnesota anymore and was going to travel the country "for a year" to see if anything piqued my interest as a place to settle. Well, that hasn't happened yet—and I'm still enjoying my nomadic adventures—so I plan to continue the journey.
Believe it or not, I haven't been to many places east of Minnesota in my life. I have to keep you guessing, but I'm starting to make plans for late summer and early fall, in an area of the country known for amazing fall colors. Stay tuned!
Photography is one of my many passions in life, and I've honestly taken thousands and thousands of photos since I started traveling a year ago. I've been posting my favorites in the photos section of my site. Enjoy!